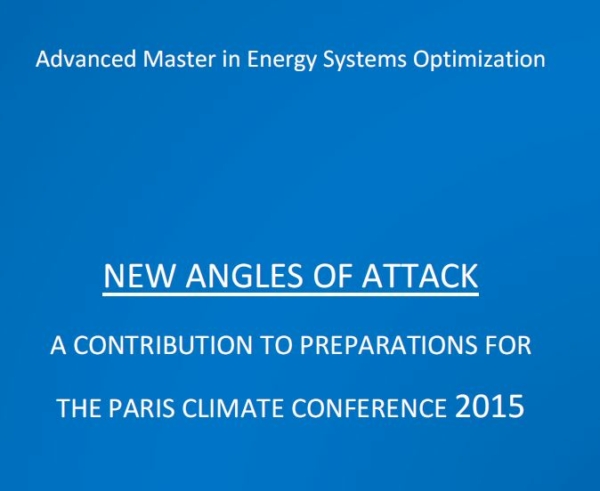 Image credit: © Mastère OSE

Press meeting, Wednesday, July 8th 2015, from 8:30 to 10:30 am at MINES ParisTech, Espace Vendôme Room.
In the light of the COP21 which took place in Paris in the autumn and of the objective set by the signatory states of the United Nations Framework Convention on Climate Change (UNFCCC) to reach an international agreement to keep global warming below 2°C, the MPDD Chair organized a press briefing to discuss possible scenarios for achieving the set objective.
Around the expertise of :
Nadia MAÏZI, Director of the CMA, Teaching Manager of the Advanced Master's Degree in Energy System Optimization (OSE) and Holder of the MPDD Chair
And in the presence of:
Alice DIDELOT, MS OSE student, who will present one of the 6 break models submitted for the COP21, around the recycling of steel.
Celebration of the 10th anniversary of the Chair Prospective Modeling Tuesday, September 11th 2018 - From [...]
Image credit: © COP21 Image credit: © Mastère OSE Press meeting, Wednesday, [...]
Thursday, February 5th 2015 from 8:30 am to 10 am, MINES ParisTech, Espace Vendôme Room MINES ParisTech, [...]