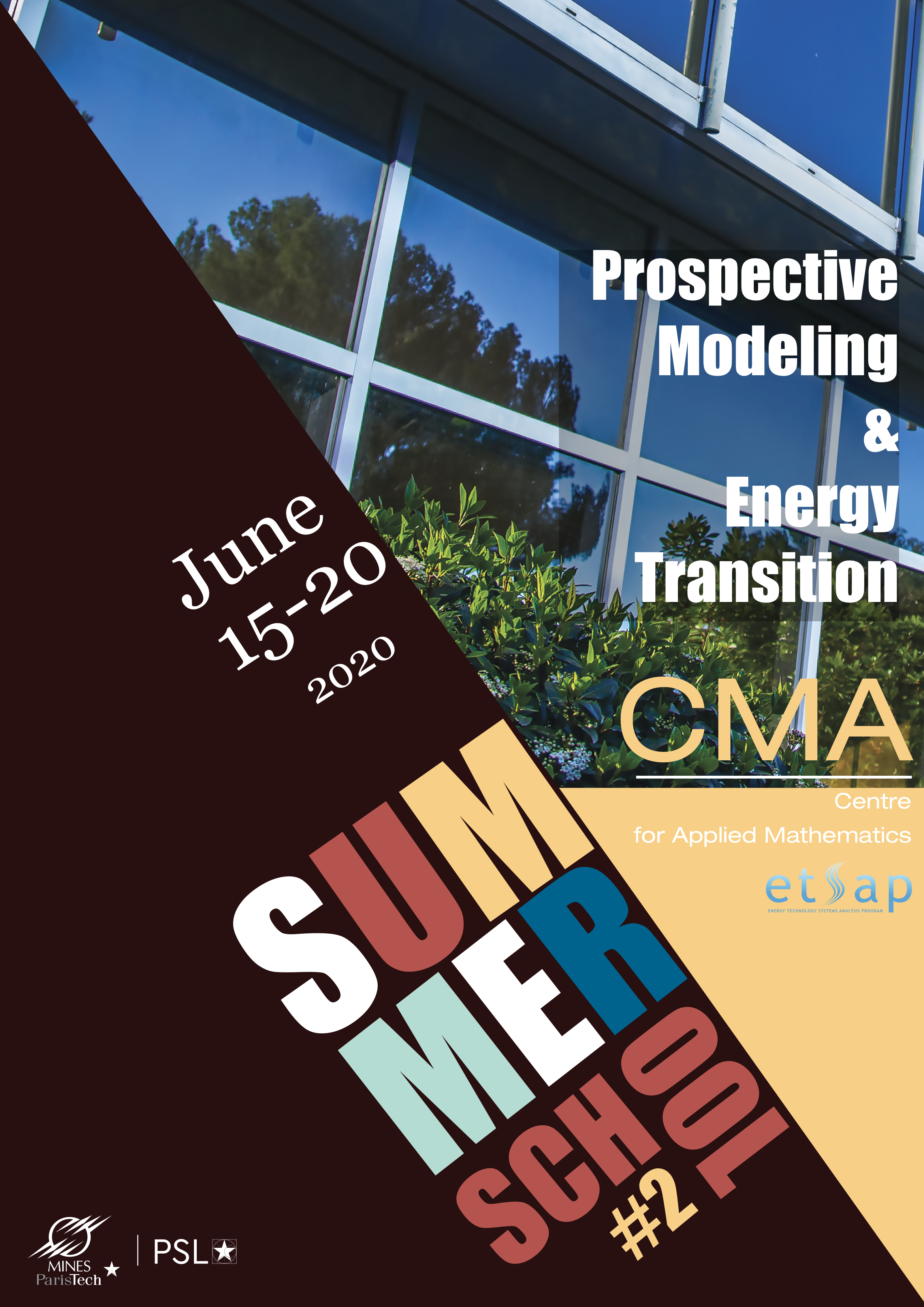 2nd International Summer School on prospective modeling and energy transition
The second Summer School on Prospective Modeling and Energy Transition, organized by the CMA (Centre for Applied Mathematics) and supported by the ETSAP, will take place from June 15 to June 20 at MINES ParisTech, Sophia Antipolis.
This year, the focus of the Summer School will be on "Vulnerabilities of territories, including: specific geographical features, resource scarcity, technical systems requirements, geopolitical issues, and human and social factors".
For more information, visit the Summer School website.