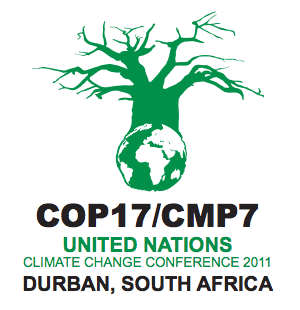 Side event :

Long-term prospective of business contribution to low carbon development
December 6th 2011
Joint Side Event organized by ICC and MPDD Chair
Energy modeling can move energy policy debate beyond misconceptions and illustrate common ground for moving forward. This is one of the aims of the ParisTech Chair Modeling for sustainable development – MINES ParisTech. MINES ParisTech energy and technology scenarios will be discussed by industrial experts and government representatives from developing and developed countries in order to assess the consequences of low carbon policies on energy through its externality issues: Water, Raw materials, Renewable and CCS technologies spread, Smart grid, Energy efficiency.
Chair: Laurent CORBIER, Vice-President, Sustainable Development and Continuous Improvement, AREVA; Director, Envrionment and Energy, Department of Policy and Business Practices, ICC

Planning tools in the climate debate and business opportunites, Nadia MAÏZI, Professor and Director of the Centre for Applied Mathematics, MINES ParisTech, co-responsible of the ParisTech Chair Modeling for sustainable development (PDF)

Arbitrage between energy efficiency and carbon management, Vincent MAZAURIC, Principal Scientist of SCHNEIDER ELECTRIC (PDF)

Testimony on prospective issues in EDF, Jean-Yves CANEILL, Head of Environmental Affairs, EDF

Wendy POULTON, General Manager Sustainability and Innovation, ESKOM Holdings Ltd; Vice Chairs of ICC
Side event :

Long-term prospective of business contribution to low carbon development
December 5th 2011
Any post-2012 mechanism is expected to deliver much more GHG reduction than the Kyoto protocol by 2020 and even more by 2050. The technical challenges for the world energy systems over the next 50 years are huge. As highlighted in the 2010 edition of IEA's energy technology perspective, end-use efficiency should represent as much as 38%, while several production technologies will need to be installed at extremely higher rate than those delivered by the plant construction industry. In this transition to greener energy systems Africa has an expected role to play inducing both financial and energy technology implementation levels. Through a panel of academic and industrial presentations, this side event highlighted some enabling factors for an increased access to low carbon energy sources in Africa: accurate diagnosis, long term policy definition, example of business implication, technology choice.